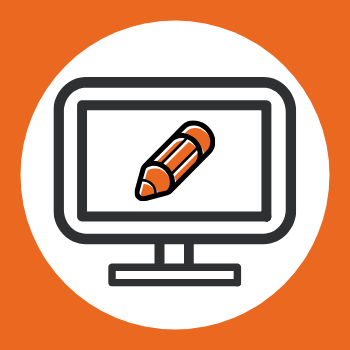 Need help with digital projects?
The Center for New Media Design is dedicated to providing assistance to students throughout the entire design process. This includes helping with the creation, design, and printing of various materials including SIPs, conference posters, presentations, posters, flyers, illustrations, infographics, photographs, and brochures.
The Center is committed to ensuring that students have the resources and support they need to successfully complete their academic assignments and projects.
Hours & Location

Hours for Winter Term
Monday–Friday, 8am-5pm
Saturday & Sunday, closed

Location
Room 140
Upjohn Library Commons
---
Resources

Adobe Creative Cloud is installed on the computers in the Center for New Media Design. Students can use any of the programs.

We provide support to students using Photoshop, Illustrator and InDesign, as all three programs are widely used by graphic designers, photographers, and other creative professionals.
Photoshop: photo editing program that allows users to manipulate and enhance images.
Illustrator: vector graphics program used to create logos, illustrations, and other artwork.
InDesign: desktop publishing program used to create layouts for print and digital publications such as magazines, books, and brochures.
Cameras can be checked out for class, SIPs, assignments, projects, student organization events and other academic needs.
Standard camera checkout
Cameras are checked out for seven days.
Available to all students.
Type of camera: Canon mirrorless RP

Incredibly user-friendly cameras that are perfect for photographers of all levels.
Offers a lightweight, compact design that makes them easy to take on the go.
With an advanced autofocus system, it captures sharp images in any situation.
For students enrolled in a photography class through the Art department
Cameras are checked out for the entire term.
Due Tuesday of week 11 by 5pm
Type of cameras: Canon EOS Rebel t5i, t7i and SL3

Lightweight cameras with a comfortable design which makes them great for carrying around all day.
Each has a large, detailed LCD display that make it easy to review and adjust shots.
These cameras offer excellent image quality and fast auto-focus.
Scanners are available to turn printed documents and photos into digital files. There is no charge to use any scanner.
Types of scanners available
Flatbed scanner: the most common type of scanner and used to scan documents and photos. Best for scanning flat items.
Document scanner: a specialized type of scanner that is designed to quickly and accurately scan documents. Scans documents at a significantly faster rate than flatbed scanners.
Transparency scanner: a specialized scanner used to scan slides, negatives, and other transparent items. Best for scanning items that have a higher level of detail.
Film scanner: a specialized scanner used to scan negatives and slides. Best for scanning items that have a high level of detail.
Color and Large-Format/Poster Printing
Students can print color documents at the Center for New Media Design. There is a fee for printing; print credits are not accepted.
The Center has professional photo and fine art printers, allowing students to create high-quality prints of their work.
Types of printing available
Color document printing is typically used for producing items such as papers, SIPs, brochures, flyers, and other formal documents.
Large format printing is generally used to produce items such as posters, banners, signs, and displays on a larger scale.
Photo printing is most commonly used to print out photos.
SIP Posters & Presentations
If you are presenting your SIP at a symposium, the Center for New Media Design can help with your poster or presentation. SIP poster templates are available, preset to the standard poster size of 48″x36″. If you need a poster printed, please contact Kathryn.Lightcap@kzoo.edu for the submission deadline.
Peer Design Consultants

Peer Design Consultants support their peers with their design projects. They can help with everything from conceptualizing the first steps to polishing a nearly finished project. Stop in the Center for New Media Design to meet with a consultant.
Staff Contact

For assistance, please contact: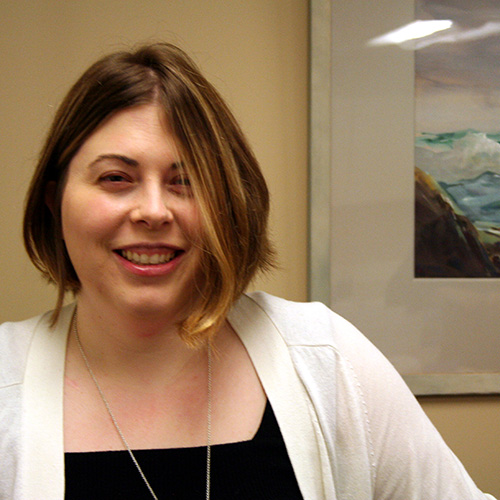 Kathryn Lightcap
Graphic/Multimedia Designer
Additional Information
Technical Troubleshooting

Can't remember how to log into your webmail? Maybe you're new to Microsoft Teams and aren't sure how to use it. If so, please feel free to refer to the following documentation from the Information Services website: